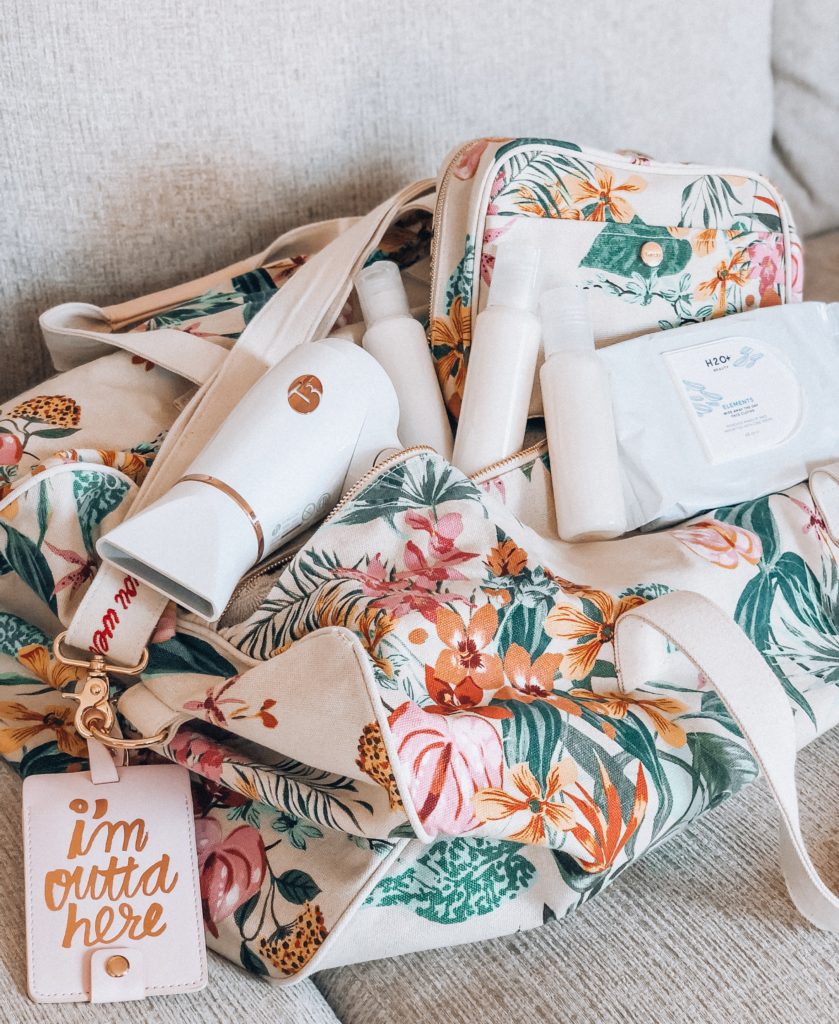 So now I'm starting to get the "have you packed your hospital bag yet?" question. To be honest I hadn't even thought about it until about the 3rd time someone asked me! I figured, I better just pack it just in case! So I spent some time doing a little research- what to pack, what not to pack- and I think I came up with a pretty decent pack! I'll definitely try to remember to do a follow up post to tell you guys how much of what I packed was totally helpful and what I didn't even touch! But for all you mama's out there thinking about getting your bags ready, here's what I came up with!
So of course I gotta travel in style (duh!) so I've got my things all bundled up in this super cute Duffle Bag decorated with this super cute Luggage Tag (just in case someone else rolls through with a totally cute bag and I need to claim my own- but mostly just for decoration)!
The biggest thing I really focused on packing was my toiletries. I really wanted to make sure I had everything I needed for before, during, and after delivery! Some of these things are just my favorite products and tools, so whether I use them or not, I'm going to be glad I have them just in case! Oh and remember that cute Duffle Bag ? Here's the matching Toiletry Bag ! I've got it stocked with these super soft Scrunchies, Travel Toothbrush Kit, Toiletry Bottles filled with my favorite bath products, Face Cloths for easy face washing, Dry Shampoo (because it's every girls' necessity!), and if by some miracle I get a chance to wash my hair… I packed my favorite tool in my bathroom, my Hair Dryer, Curling Iron, and Hair Brush!
As far and comfy clothes, I went back and forth on what to pack! There's all these cute "hospital gown" things you can get on Etsy, but I also ready that the hospital hospital gowns are just fine! So I'm packing an easy for nursing Jammie Dress to be cozy in the hospital bed, the absolute SOFTEST Robe for walking around, Socks, Slippers, and a really good Nursing Bra that was suggested to me! For the trip home I packed my uniform I've basically been living in for the past 9 months: Comfy Tees, Joggers, and a super Cozy Cardigan.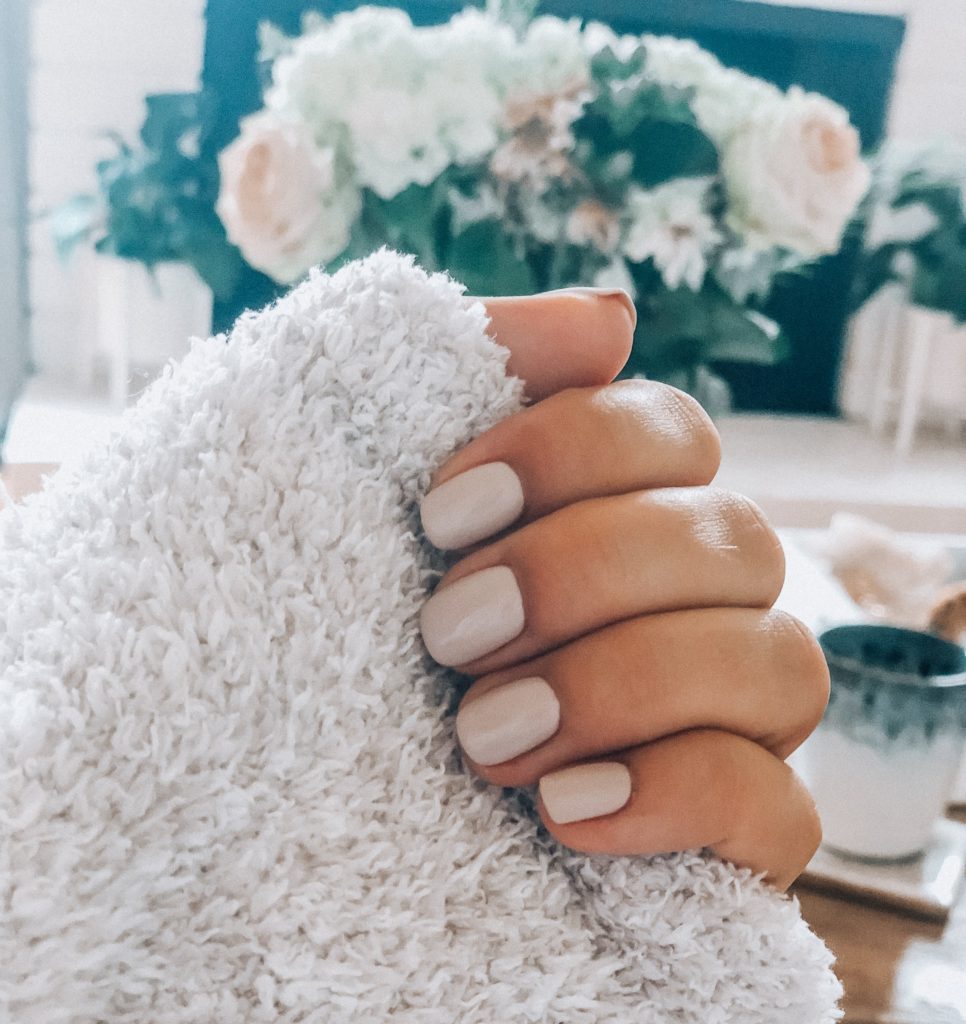 I got a few other suggestions on little things to bring just for my own sanity:
6ft iPhone Charger: To make sure my phone is always charged and within reach depending on where the plugs are in the hospital room! I love this one because its cute and gold 🙂
Gold Earbud Headphones: I got some good advice to bring headphones. Apparently it's super helpful to just pop in some earbuds, zone out, and relax to either my favorite music or meditations! I love this idea, and I also LOVE these headphones!
Yoga Tune Up Balls: I have been using and abusing these bad boys SO MUCH for the last month! They are definitely going to be my go-to when I need some massage therapy during labor!
And last but not least… GAMES!!! I'm kinda praying for a super short labor, but just in case, I'm packing some games to help us get through some long hours and keep me distracted! I thought a couple fun ones would be This Card Game or This Card Game!