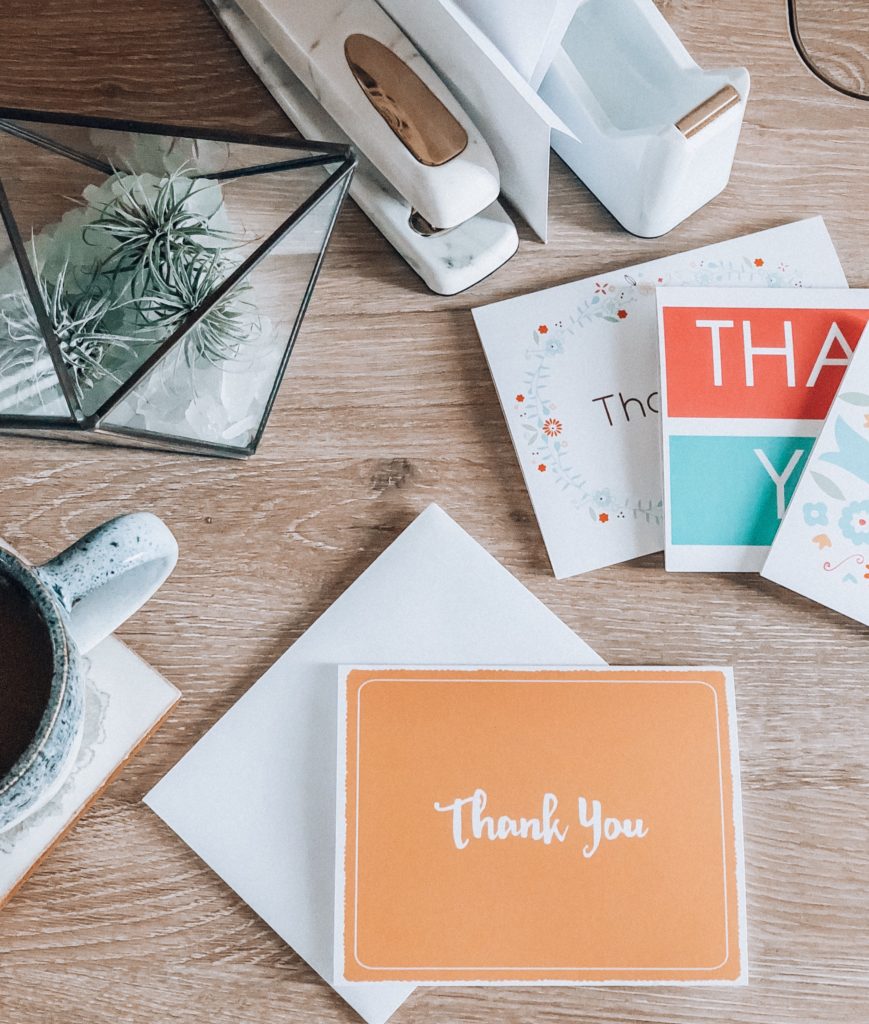 There's no doubt I need to start this post off with a huge THANK YOU! First and foremost, thank you to my two sister-in-laws and my mom for throwing me the baby shower of my dreams. It was absolutely gorgeous and everything I would have imagined for myself! Thank you to my friends and family for helping celebrating and making me feel so incredibly special, loved, and supported! But also, I want to give a little thank you to Basic Invites for helping me thank all of these people!!!
**Keep scrolling for pics and deets from the shower!**
But first let me tell you all about this super cute stationary I get to send all my little thank you love notes on! So the company is called Basic Invite! They are one of the few websites that allows customers almost unlimited color options with instant previews online. Basically (pun intended) you can pick any design and can change the color of each element on the card to over 180 different color options AND over 40 different colors of envelopes so you can make sure the card is exactly how you want it down to the littlest detail (score)! I don't know about you but I don't love when I find a design I love but not a fan of the color options. So THANK YOU Basic Invite for pretty much reading my mind!
It's also one of thefew websites that allows customers the ability to order a printed sample of their actual invitation so they can see exactly how it will print as well as the paper quality before they ever have to place their final order. Not to mention they also offer an address capturing service and recipient address printing at no cost on all Christmas card orders. Ok and speaking of Christmas cards, I LOVE using foil cards for the holidays and Basic Invite  cards are available in gold, silver and (of course my favorite) rose gold.
So basically (pun intended again) Basic Invite is the PERFECT online shop spot for your baby shower thank you cards, birth announcements, business cards, or even the upcoming Christmas cards online!!!! And right now Basic Invite is offering 15% off with code: 15FF51 so don't procrastinate and get those holiday cards ordered now, amiright???!!!
For updates and even super cute ideas, follow Basic Invite on social media today! Facebook, Pinterest, Instagram, Twitter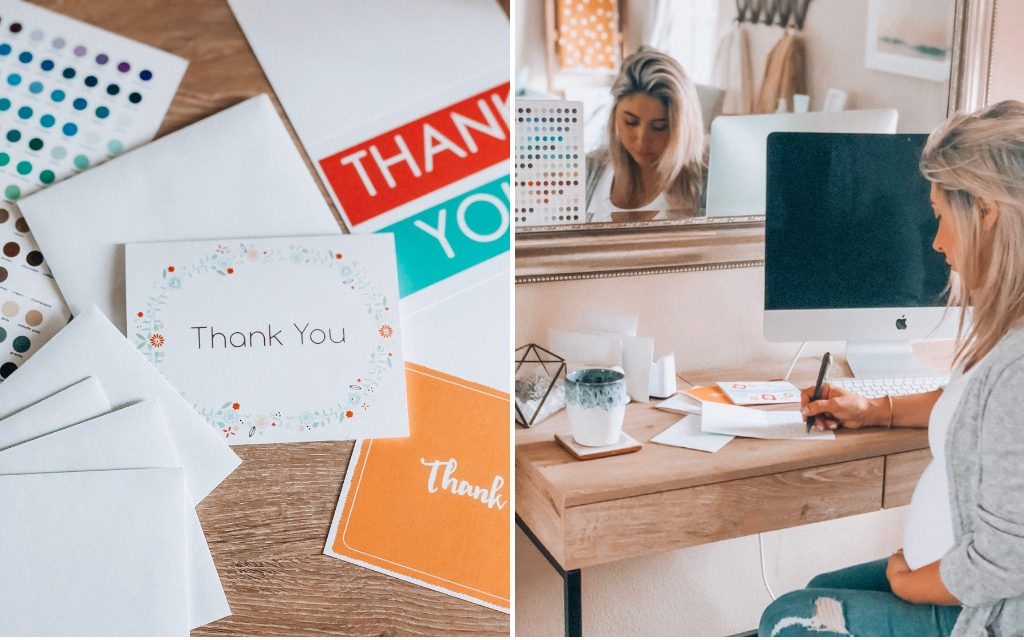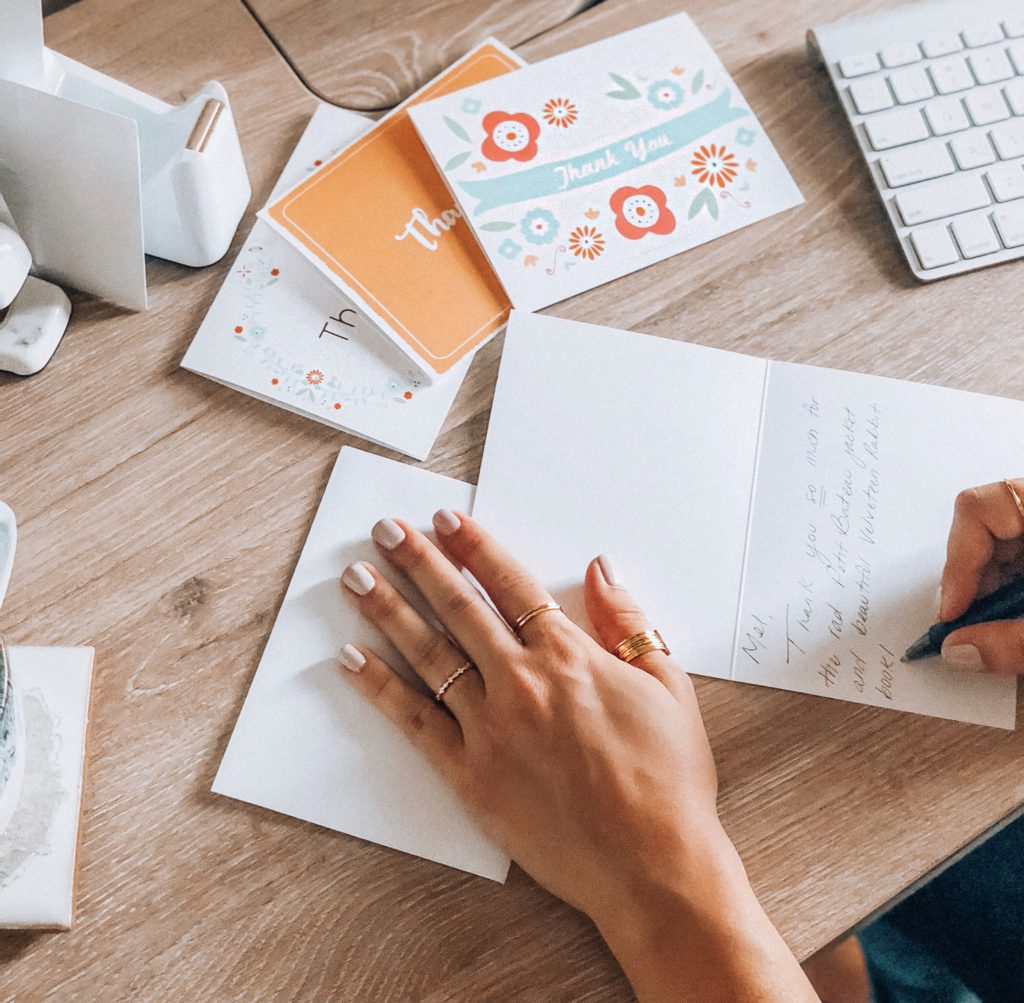 So now lets talk shower shall we?!
My sister-in-laws, Jordan & Ani, along with my mom, threw me THE BEST baby shower of life! It was so good that luckily I was able to snap some pics early before everyone arrived and didn't see my phone again until the end of the night to get a couple of pics with people before they took off. I was have THAT MUCH FUN! Going into the shower I mentioned to Jord that I didn't want anything too stuffy, girly, predictable, or complicated. We have pretty similar taste so I knew she had decor under control and I just wanted something where everyone could relax and just have fun! They girls worked their butts off and no detail was left undone! They tailored everything so well to me to the point where they even surprised me with a Shave Ice truck! If you know me you know I have a major obsession with shave ice! We also had a taco cart (because I absolutely love Mexican food, especially during pregnancy), string lights for a little bit of magic, and the most adorable and incredible decor, totally my style! Oh also I should give a shout out to my dad (and Jeff) for helping with the set up/take down! Thanks for the muscle guys!
Safe to say this is definitely the shower of life and I would not be surprised if I start seeing similar pics in the future as people are FOR SURE going to want a party like this for themselves!!!! I'm just going to go ahead and say, "it was mine first" while I can 😉 hehe! Thank you thank you thank you Jordan, Ani, mom, dad, (Jeff for helping), and all of my family and friends for EVERYTHING! Love you all so very much! ♡