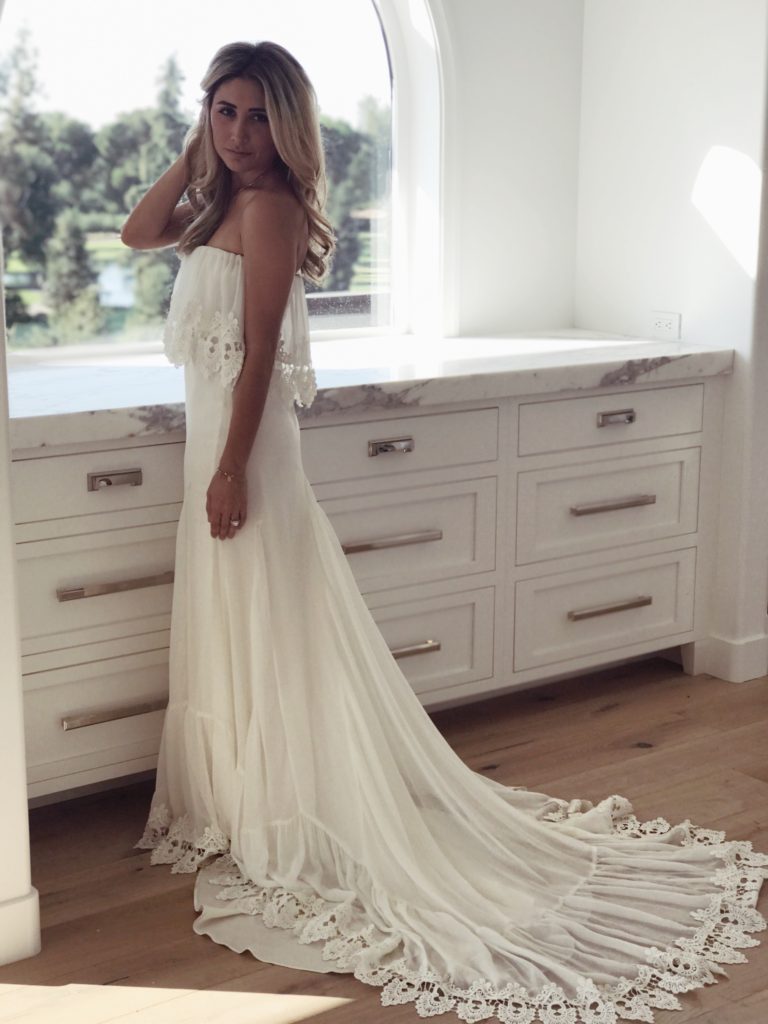 And so it begins…
Not to sound cliché, BUT, you guys I seriously cannot believe the wedding is almost here. After almost 6 years of dating, 3 of them living together, and over a year and a half of an engagement. It's actually happening. If I get one more person asking me if I'm ready…
It's been a pretty interesting experience, explained a little in a previous post. But it all started to feel all too real this past weekend when my family threw me two absolutely beautiful showers.
The first shower, Saturday night, was a co-ed (couples) shower with a lot of our closest friends. We didn't do an engagement party, so we wanted the chance to celebrate with our favorites before the big day. It also gave our friends a chance to all get to know each other! Even though we've been together for what seems like forever, Jeff and I come from different towns so none of our hometown friends knew each other, and we even got to introduce them to a few of our closest friends from Newport! I have to give a HUGE thank you to my close close close friends (basically family) the Pardini girls for such a gorgeous night and serious mad props on the photographer.
The Dress: And I have to say, I couldn't the night couldn't have felt any more special if it weren't for my girl Brit at Daughters of Simone. She seriously wins the weekend for dressing me in the most gorgeous gown from their bridal line.
The second shower, Sunday morning, was just adorable. My cousin, sisters, and aunt put on a perfect little brunch for the ladies in my life. Talk about details, these girls know how to plan a shower. Not to mean, the cameo at the end by my favorite baby girl and flower girl, my niece little miss Harper Jae, to wrap up a pretty fabulous party! Added a few photos I got from some iPhones. Please excuse the tired eyes from the night before 😉
The Dress: After a couple of months of obsessing, I finally decided I had to have this adorable For Love and Lemons dress for my second shower. Alright so I didn't go with the obvious all white "bridal" look. But I definitely went big the night before and wanted to change it up a little for Sunday. Other than the print (which I was totally in love with) I was OBSESSED with the babydoll fit and totally girly style. Sorry for the iPhone pics, but I'll get some better shots in the next couple weeks!